About me
After my Abitur (German A-level equivalent) I first served a technical apprentiship. Then I worked in a technical service company followed by a marketing role in a medium sized company and then later in a larger multi-national organization.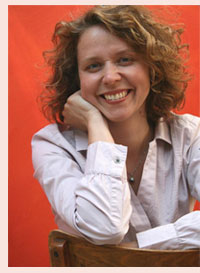 Friends and family have invariably commented on my interest and my curiosity in people which is the reason I lived abroad, both working and studying. Firstly, I spent 5 years in England and then a year in the United States. These experiences of life and culture in other countries showed me how external circumstances can influence the inside of a person. This strengthened my resolve to change my occupation and study a Bachelor of Science degree in Psychology in Cambridge, England.
The paradox of the human being, the urge for individuality and borders at the same time coupled with the longing for community has fascinated me over and over again, especially in my studies. This, combined with my intercultural experience, motivated me to continue my therapeutic work. Thus, after my education in Cambridge, England, I completed a course in coaching and psychotherapeutic education (ILP).
In my therapeutic work, I find it especially important to see the whole person and to respect and to strengthen him/her. With respect to the seriousness and gravity of peopleís problems, I meet my clients with warmth, affection and, at times, humour too. I am convinced that every person buries the solution to his/her problems within themselves. My primary work is to make your own individual solution visible and accessible for you again. Last, but not least, my own family of husband and 2 children show me daily that life, with all its possibilities and challenges, confronts us with new difficulties, but with chances too. My aim is to coach you for life and not to reduce you when there is a crisis or a problem. I would be glad to support you in living a fulfilling life, that is based on happiness.
Simone Clemens
(BSc Psychology)